東京カランコロン (Tokyo Karan Koron)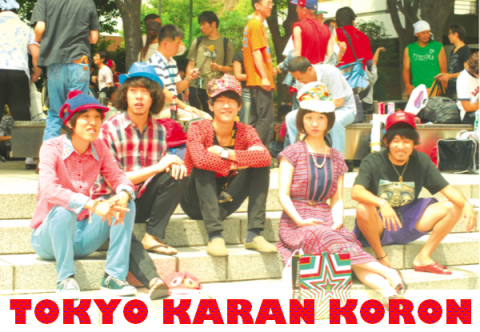 I first heard about Tokyo Karan Koron at the Tokyo New Wave event I attended in March 2010, which showcased the best of Tokyo's underground indie talent. Unfortunately, I missed Tokyo Karan Koron's set and didn't get to listen to the band until months later. I can't even explain the regret I feel for not seeing them that day. How could I miss one of the best upcoming bands in the live house scene? How could I have passed up this infectious yet abrasive, quirky yet serious, new addition to the rising new wave of Tokyo underground music?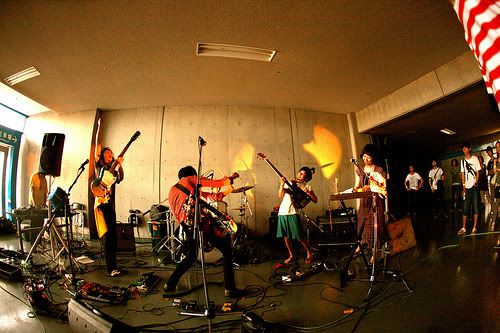 Tokyo Karan Koron @ KuruKuru Mawaru 2010
The quintet is actually fairly new to the music scene, starting up from a music circle at the end of 2007 with members Ichiro(vocals/guitar), Oita(guitar), Rinrin(Bass), and Ichitaku(Drums). Sensei joined on Keyboards and the band played their first show in March of 2008. They played about one gig a month from then on. At the end of the year Rinrin and Ichitaku left the band. The band wanted to move on in spite of this and in May of 2009 Tokyo Karan Koron played their first show with their current lineup, featuring Zenbu on bass and Kamimu on drums. They became official members when the band released their first Demo CD that Summer.The band performed at various music events, slowly building up their reputation in the live scene.
In May of 2010 Tokyo Karan Koron released their 2nd Demo CD which topped the Indies Charts at Disc Union. They followed with a tour across Japan and released tracks for the wild gun crazy and Tokyo New Wave 2010 compilations. Because of support from Tower Records, the band released their first official EP, "Tokyo Karan Koron e.t." in October 2010, with a tour following in November. Their final show for the tour will be their first one-man live at Shibuya O-nest.
For those wondering, yes, the band's music is as quirky and interesting as their sense of style. At times Tokyo Karan Koron is a rather serious band, at times poppy, quirky, and full of life. Lending to the near schizophrenic sound is Sensei's synth, which adds a layer melodic flavor but also give the band this eccentric edge and keeps the listener awake. The dual vocal harmonies are also executed very well, with Sensei joining Ichiro's vocals and picking up where he leaves off. Though they are pure pop at heart, Tokyo Karan Koron embrace a totally unique sound that differentiates them from other bands in the Tokyo under ground scene, as well as making them tough contenders at shows.
If I had a chance to go back in time, I'm pretty sure you can guess that I'd cram myself into Shinjuku Motion one last time to see this band perform the night I missed them. In the meantime, they've released their first CD so perhaps they will get a lot more recognition now that all of Japan is listening. They show a lot of promise having so few releases under their belt, so here's to a bright future.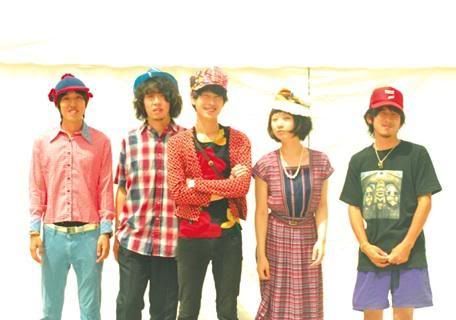 Further Listening:
~hideki~